FTTTF 2023 Scholarship Recipients!
Congratulations to Alison Moll, Scott Johnson, Amayah Myszak, Elena Sommers, Autumn Hamilton, Megan Kolpacki, Jesseka Boyer and Korryn Bachner our 2023 scholarship winners.
---
Our Goal
Our goal is to help young burn survivors achieve a social confidence and meet their educational goals. The major focus of the Tragedy to Triumph Foundation is to provide funds for those with financial need when they are accepted into an accredited post-secondary institution.
---
Our Mission
Our mission is to provide support to burn survivors and their families. When a loved one goes through a life changing tragedy, it affects the entire family. We all strive to find normalcy again. What we realize after any tragedy is that once we survive, we begin living a "new normal" life.
Thanks, and best wishes, to all our applicants, past and present....
---
Thank you to the Illinois Burn Prevention Association for your $20,000 Donation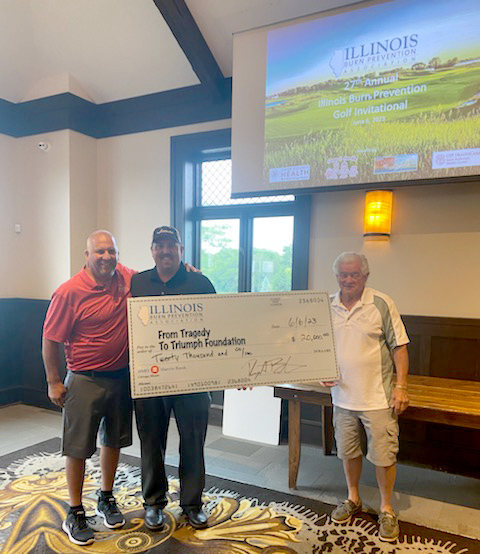 Dave Schury, Ryan Baumgartner and Mike Polich
---