2016 Scholarship Recipients!
Congratulations to Jessica Herrejon, Amari Smith,Rubi Miramontes, Jackie Bafaro, Hasan Hadid,Marissa Finley, Dianeli Gutierrez, Dahlia Aguilera and Breanna Bates-Gray ,our 2016 scholarship winners.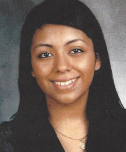 The 2016 Barbara Letenser memorial scholarship award winner, Jessica Herrejon, was scalded with boiling water at just five years old. Although dealing with severe burn injuries as a child wasn't easy, Jessica considers her injuries a blessing in that they have made her a unique, strong and open minded young woman. Jessica has been attending Camp I Am Me since the age of eight and now has become a junior counselor to give back to young children like her. An excellent student, Jessica Herrejon is entering her second year at Western Illinois University where she looks to gain the skills and the knowledge to become a project manager in the field construction management.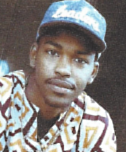 Amari Smith unfortunately landed himself in the hospital for nine months because he was too young to appreciate the dangers of playing with fire. During that time away from school, Amari found himself falling behind the curve. Not only did he have the burn injuries to deal with but now having to make up for lost time during his education. Amari caught up though and then some, using his burn injury experience as motivation to excel in school. This has led Amari to create one of his life's greatest accomplishments: a non-profit art and fashion showcase called "Keep Ya." Amari will continue staying active with the endeavor while attending Morehouse College in Atlanta pursing a degree in business and political science.
Rubi Miramontes, 2016 recipient of the Jorge Mijares memorial scholarship, was burned at the age of seven. Holding a pot of hot chicken soup on her way to see her cousins, someone ran a red light and hit their car from the side. Rubi eventually recovered enough to attend Camp I Am Me where she gained the confidence in herself to completely overcome her injuries. Rubi now enjoys working with babies and infants, having worked at a YMCA preschool and then with infants at a day care facility. Rubi plans to graduate from Rock Valley College and become an obstetric sonographer because she finds it fascinating to picture a little baby growing in his/her mother's belly.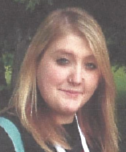 Jackie Bafaro, recipient of the 2016 Kelly Skiles memorial scholarship, has only really ever known being a burn survivor after being scalded with boiling water at only the age of three. Thanks to a neighbor that heard her screams, she was able to get the care she needed for her 3rd degree burns covering 33% of her body including her face and chest. Jackie has attended Camp I Am Me for fourteen years now and is currently in the process of becoming a nurse by enrolled in the surgical technology program at Elgin Community College. Crediting the nurses that helped treat her as the motivation to help others once like her, Jackie strives to convince young burn survivors once like her that they can still do anything they want in life.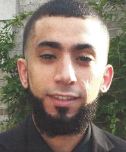 Hasan Hadid was burned at the age of 9, along with his brother, when a gasoline can exploded and set the house on fire. Hasan bravely helped get his family out of the house and helped to put the flames out that engulfed his mother. After that event, Hasan taught himself how to cook, clean and take care of the house in the wake of his mother's extensive injuries. It has led Hasan toward a career in Hospitality Management with an eye toward working for high-end hotels, cruise lines and restaurants. The recipient of the 2016 Alex Collazo memorial scholarship, Hasan is pursuing his degree at Kendall College in Chicago while gaining valuable experience working as a front office agent at the Trump Hotel and Tower in Chicago.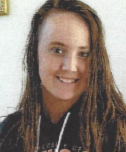 Marissa Finley, an avid golfer from Plainfield, had her senior year of golf taken away from her in the summer of 2015. Giving her small cousins a ride on a golf cart, one of the children turned the wheel too quickly, causing the golf cart to flip and land on Marissa, causing extensive burns to her legs. Unable to walk for quite a while, Marissa was still there cheering on and helping her teammates through her senior year of school. An honor student at Plainfield South High School and the 2016 recipient of the Tim Miller memorial scholarship, Marissa will now embark on a collegiate career at the University of Illinois pursuing a degree in psychology hoping to specialize in criminal justice.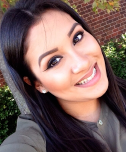 Dianeli Gutierrez, 2016 recipient of the Dan Yost memorial scholarship, never thought that shortly after graduating from high school and attending a bonfire with other students, she would have her life changed forever. Someone threw gasoline on the fire, causing an explosion that gave Dianeli 2nd and 3rd degree burns to her face and legs. Her injuries have been tough to deal with, preventing her from enjoying many of the summer activities she planned on before starting college, but Dianeli is positive thinker who knows she'll get through it and still chase her dreams. After her expierence as a burn survivor, Dianeli is even more determined now to start her college career at Elgin Community College studying Dentistry.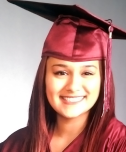 Dahlia Aguilera, a recent high school graduate, unfortunately was burned right alongside her friend Dianeli. It was a trying experience for her and the road to normalcy is long but Dahlia is thankful for her friends that were right there alongside her, supporting her and cheering her along to recover as best possible. She's spent plenty of time volunteering to do community service work through the "Pay It Forward" tour through her high school and also through her church youth group, so it's no surprise that Dahlia is setting a course to become a nurse. This fall, Dahlia will become the first in her family to attend college when she starts at Elgin Community College.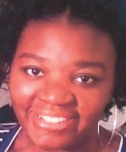 Breanna Bates-Gray is a determined young woman entering her third year at Robert Morris University majoring in pre-medicine with the dream of becoming a doctor, helping to save lives. This dream and the drive to fulfill it comes from the outstanding Dr. Gamelli who treated Breanna for her extensive burns. As a child visiting her grandparents for the 4th of July, a terrible accident with gasoline set Breanna on fire and all she remembers is her family screaming in reaction to seeing her injuries then blacking out on the operating table. But after attending Camp I Am Me for many years, Breanna has turned her terrible experience into a positive by setting out to become a doctor.