2015 Scholarship Recipients!
Congratulations to Hosam Hadid, Nickirah Willis-Lee, Martiara Williams, Breanna Bates-Gray, Jackie Bafaro, Hasan Hadid, and Samuel Brown, our 2015 scholarship winners.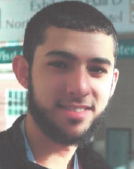 Hosam (Sam) Hadid,recipient of the Barbara Hope Latenser memorial scholarship, is an ambitious, hardworking young man now attending University of Illinois at Chicago where he is enrolled in the kinesiology program. When Sam was 8 years old his family tried starting a fire in their home using gasoline because the gas starter wouldn't work. The gasoline can exploded, setting his mother and the house on fire. When Sam realized his little sister was still in the house, he showed no hesitation in rushing back into the house to find her. Incredibly, Sam found her on the bed in flames and had the presence of mind to put the fire out in the shower before getting them both out of the house. Recently, Sam has completed the SOAR training program at the World Burn Congress, enabling him to volunteer at the Loyola Burn Unit counseling fellow burn survivors.
Nickirah Willis-Lee, or "Nick Lee", is a young woman currently attending Southern Illinois University with the goal of becoming a teacher and is the recipient of the Jorge Mijares memorial scholarship. As an ambitious ten year old, Nick was very hungry but none of her older brothers or sisters were willing to make her breakfast, so Nick took it upon herself. When trying to dispose of hot oil used to make her breakfast, a flimsy table was knocked over by her nieces, spilling the hot oil on her legs, ankles and feet, causing the most intense pain of her life. But since then, attending burn camp has given her the confidence to refer to her scars as "trophies" and pursue her education with passion.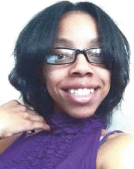 Martiara Williams, recipient of the Kelly Skiles memorial scholarship,was a young girl when eager to help her mother around the house. Unfortunately, it led to her spilling boiling water on herself, resulting in a four month recovery. The isolation of recovery caused Tiara to "lock up in a shell" until she began attending Camp I Am Me for young burn survivors. There, she made close friends and found the support she needed to open up again and feel comfortable with herself as a burn survivor. Crediting that experience in her life, Tiara now feels more comfortable in talking about difficult family situations which has led her toward pursuing a degree in family, consumer and nutrition sciences at Northern Illinois University.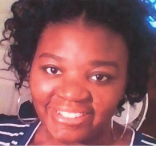 Breanna Bates-Gray is a determined young woman entering her second year at Robert Morris University majoring in pre-medicine with the dream of becoming a doctor, helping to save lives. This dream and the drive to fulfill it comes from the outstanding Dr. Gamelli who treated Breanna for her extensive burns. As a child visiting her grandparents for the 4th of July, a terrible accident with gasoline set Breanna on fire and all she remembers is her family screaming in reaction to seeing her injuries then blacking out on the operating table. But after attending Camp I Am Me, Breanna has turned her terrible experience into a positive one by setting out to become a doctor. Breanna is the recipient of the Alex Collazo memorial scholarship.

Jackie Bafaro recipient of the Dan Yost memorial scholarship, has only really ever known being a burn survivor after being scalded with boiling water by her motherís boyfriend at the time at only the age of three. Thanks to a neighbor that heard her screams, she was able to get the care she needed for her 3rd degree burns covering 33% of her body including her face and chest. Jackie has attended Camp I Am Me for thirteen years now and is currently in the process of becoming a nurse by attending McHenry County College. Crediting the nurses that helped treat her as motivation to help others once like her, Jackie strives to convince young burn survivors once like her that they can still do anything they want in life.


Hasan Hadid was burned at the age of 9, along with his brother, when a gasoline can exploded and set the house on fire. Hasan bravely helped get his family out of the house and helped to put the flames out that engulfed his mother. After that event, Hasan taught himself how to cook, clean and take care of the house in the wake of his mother's extensive injuries. It has led Hasan toward a career in Hospitality Management with an eye toward working for high-end hotels, cruise lines and restaurants. With an eye toward graduating in the spring of 2016, Hasan is pursuing his degree at Kendall College in Chicago. Hasan is the recipient of the Tim Miller memorial scholarship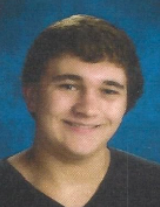 Samuel Brown, a native of Carbondale, Illinois, is a very bright young man with a desire to help others. Sam is looking to become a pharmacist after landing on it as the perfect profession to combine his love of science with his desire to help others. At only two years old, Samís desire to help his mom ended up getting the better of him when he pulled a pitcher of hot water being used to make formula for his younger twin brothers off the counter, spilling it onto his legs and feet. Sam has attended the I.A.F.F. Burn Camp in Washington along with the S.I. Burn Camp at Touch of Nature in Carbondale. At those camps, Sam has met people with more extensive injuries, giving him an appreciation for how lucky he is and spurring him on to appreciate what he has and to help others.