2014 Scholarship Recipients!
Congratulations to Malia Casali, Hosam Hadid, Justin Rodriguez, Martiara Williams, Nickirah Willis-Lee, Alexandra Koscielak, Samuel Brown, Breanna Bates-Gray, Jackie Bafaro and Patrick Ryan, our 2014 scholarship winners.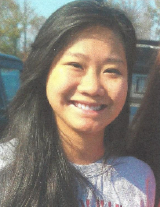 Malia Casali has been through a lot in her young life. Before being taken into an orphanage at the age of three, Malia was found by a mentally challenged and abusive woman after being abandoned alongside a river in China by her birth parents. As a baby, Malia was scalded by boiling water which caused untreated burns that prevented Malia from learning how to walk until the age of four. But Malia has fought past the injuries and addition to learning disabilities to become an exemplary student entering her final year at Southern Illinois University pursuing a career as a dental hygienist. This past year, Malia had volunteered both at Southern Illinois University Dental Clinic and at an orphanage in Mexico teaching dental health awareness free of charge. Malia is the recipient of the 2014 Kelly Skiles memorial scholarship.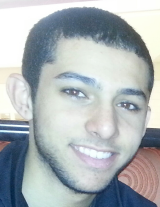 Hosam (Sam) Hadid, recipient of the Dan Yost memorial scholarship, is an ambitious, hardworking young man now attending University of Illinois at Chicago where he is enrolled in the kinesiology program. As a young teenager, Sam's family tried starting a fire in their home using gasoline because the gas starter wouldn't work. The gasoline can exploded, setting his mother and the house on fire. When Sam realized his little sister was still in the house, he showed no hesitation in rushing back into the house to find her. Incredibly, Sam found her on the bed in flames and had the presence of mind to put the fire out in the tub before getting them both out of the house. Recently, Sam has completed the SOAR training program at the World Burn Congress, enabling him to volunteer at the Loyola Burn Unit counseling fellow burn survivors.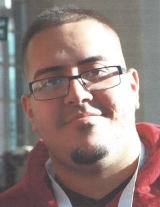 Justin Rodriguez will be receiving a FTTTF scholarship for the second time this fall and is the 2014 recipient of the Jorge Mijares memorial scholarship. Justin was only four years old when he, after deciding to play with fire, left Justin and his twin brother Jordan trapped inside his burning house. Luckily for the two children, they were saved by two good Samaritans who heard his mother's screams for help. Justin has since attended Camp I Am Me and now returns every summer to volunteer as a camp counselor while also getting involved in the IFSA Youth Adult Summit. Justin has recently decided to focus his education toward psychology with the hope that he'll be able to help young children and teens through difficult issues by tapping into his personal experience as a young burn survivor.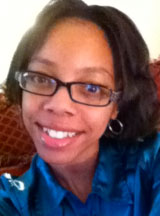 Martiara William was a young girl when eager to help her mother around the house. Unfortunately, it led to her spilling boiling water on herself, resulting in a four month recovery. The isolation of recovery caused Tiara to "lock up in a shell" until she began attending Camp I Am Me for young burn survivors. There, she made close friends and found the support she needed to open up again and feel comfortable with herself as a burn survivor. Crediting that experience in her life, Tiara now feels more comfortable in talking about difficult family situations which has led her toward pursuing a degree in family, consumer and nutrition sciences at Northern Illinois University.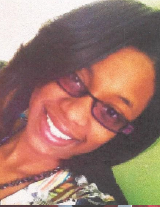 Nickirah Willis-Lee, or "Nick Lee", is young woman currently attending Southern Illinois University with the goal of becoming a teacher. As an ambitious ten year old, Nick was very hungry but none of her older brothers or sisters were willing to make her breakfast, so Nick took it upon herself. When trying to dispose of hot oil used to make her breakfast, a flimsy table was knocked over by her nieces, spilling the hot oil on her legs, ankles and feet, causing the most intense pain of her life. But since then, attending burn camp has given her the confidence to refer to her scar as a "trophy" and pursue her education with passion. Nick is the 2014 recipient of the Tim Miller memorial scholarship.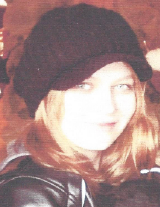 Alexandra (Lexi) Koscielak is a brave young woman who battled through a bout with TENS (Toxic Epidermal Necrolysis), a life threatening skin disorder that covered nearly 40% of Lexi's body with burn-like lesions. Thankfully, Lexi has made a near full recovery after losing her entire summer of 2010 fighting the disorder and recovering. Her fight with TENS is definitely not what defines Lexi. She is a devoted and proud sister to her autistic brother, and also spurred along by her mom's professional work in the special education field, Lexi has always been very involved in helping the disabled community. She will enter her final year of interior design at the Illinois Institute of Art in Schaumburg this coming fall and will receive the 2014 Alex Collazo memorial scholarship.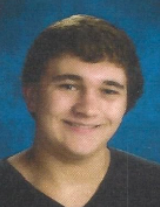 Samuel Brown, a native of Carbondale, Illinois, is a very bright young man with a desire to help others. Sam is looking to become a pharmacist after landing on it as the perfect profession to combine his love of science with his desire to help others. At only two years old, Sam's desire to help his mom ended up getting the better of him when he pulled a pitcher of hot water being used to make formula for his younger twin brothers off the counter, spilling it onto his legs and feet. Sam has attended the I.A.F.F. Burn Camp in Washington along with the S.I. Burn Camp at Touch of Nature in Carbondale. At those camps, Sam has met people with more extensive injuries, giving him an appreciation for how lucky he is and spurring him on to appreciate what he has and to help others.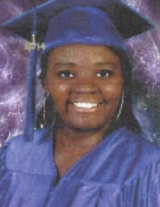 Breanna Bates-Gray is a determined young woman beginning her college career this coming fall. She has not yet decided on which college to attend but she is looking forward to majoring in pre-medicine with the dream of becoming a doctor, helping to save lives. This dream and the drive to fulfill it comes from the outstanding Dr. Gamelli who treated Breanna for her extensive burns. As a child visiting her grandparents for the 4th of July, a terrible accident with gasoline set Breanna on fire and all she remembers is her family screaming in reaction to seeing her injuries then blacking out on the operating table. But after attending Camp I Am Me, Breanna has turned her terrible experience into a positive by setting out to become a doctor.
Jackie Bafaro has only really ever known being a burn survivor after being scalded with boiling water by her mother's boyfriend at the time at only the age of three. Thanks to a neighbor that heard her screams, she was able to get the care she needed for her 3rd degree burns covering 33% of her body including her face and chest. Jackie has attended Camp I Am Me for thirteen years now and is currently in the process of becoming a nurse, crediting the nurses that helped treat her as the motivation to help others once like her and convince young burn survivors once like her that they can still do anything they want in life.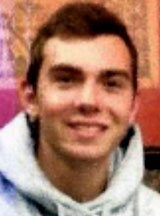 Patrick Ryan will be entering his senior year of studying finance at Florida State University in the fall of 2014. At the age of fourteen, a gasoline can exploded in the garage when he and his friends were attempting to put a bonfire together. The explosion sent Patrick to the Loyola burn ICU where he spent seventeen days suffering from second and third degree burns. Patrick missed three months of freshman year of high school recovering from his injuries including re-learning how to walk due to the damage done to his left leg. Receiving an FTTTF scholarship for the fourth year, Patrick continues to expand his horizons and be more outgoing as a person thanks in part to the resolve and courage discovered in recovering from his burns.