2019 Scholarship Recipients!
Congratulations to Kelsay Parrott, Jordan Rodriguez, Breanna Bollinger, Breanna Bates-Gray, Beau Zanca, Marissa Finley, Colbie Carl, and Melanie Lisinicchia, our 2019 scholarship winners.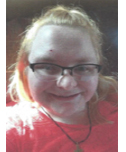 Kelsay Parrott was FTTTF's first scholarship recipient from the state of Iowa and is the 2019 recipient of the Barbara Latenser Memorial Scholarship. As a young girl, Kelsay suffered severe burns in the simple effort of blowing out a candle on a birthday cake. Those burns not only necessitated many surgeries but also caused other challenges and disorders that Kelsay has extraordinarily overcome. Through her experience Kelsay has shown the kind of person she is through her various volunteer activities, most notably by creating "Joy Bags," where she would create and fill bags full of school supplies for hospitalized children in Iowa and Nebraska. Kelsay will enter her third year at Northwestern College in Orange City, Iowa, studying youth ministry, Christian education and religion. She hopes to use her personal experience and education to be a minister and motivational speaker.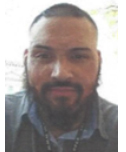 Jordan Rodriguez was just four years old when he went back into his burning house to get his twin brother Justin out. Both of them became trapped but some brave neighbors ran in to save them both. Jordan has spent the last few years being active in his community, including picking up garbage from the streets, washing cars for free, landscaping gardens and visiting the elderly to keep them company. This is in addition to his running participation for the last seven years as a counselor at Camp I Am Me. At the end of this coming school year, Jordan will be receiving a degree in Hospitality and Tourism Management from Roosevelt University where he'll be able to use his outgoing personality to excel in his field.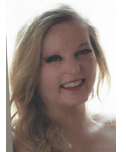 Breanna Bolinger, 2019 recipient of the Alex Collazo Memorial Scholarship, is an outstanding young woman and student from Indiana. Growing up on a farm, at the young age of 3 years old, she was badly burned when her father fired up the blowtorch for a fairly routine job that she wanted to watch. Countless hours of recovering from the injuries and the surgeries that had left her feeling like an "anomaly" meant she spent plenty of time with nurses that made her feel anything but. It was those experiences that inspired her to pursue a career in nursing as a young age. As early as her senior year of high school, she interned at the very hospital where she was treated. This has also taken her to Africa twice as an acting medical volunteer. Breanna has one year left at the prestigious Bronson School of Nursing at Western Michigan University.
Breanna Bates-Gray is a determined young woman going into her last year at the College of Lake County. Her dream to help people in their time of need and the drive to fulfill it comes from the outstanding Dr. Gamelli who treated Breanna for her extensive burns. As a child visiting her grandparents for the 4th of July, a terrible accident with gasoline set Breanna on fire and all she remembers is her family screaming in reaction to seeing her injuries then blacking out on the operating table. But after attending Camp I Am Me for many years, Breanna has turned her terrible experience into a positive one by setting out to become a nurse and helping to save lives.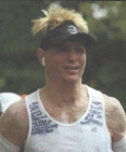 Beau Zanca, 2019 Tim Miller Memorial Scholarship award winner, suffered devastating third and fourth degree burns in an apartment fire after going to a 2016 Cubs game with a couple friends of his. From what could be pieced together following the fire, one friend of Beau's friends jumped out the third floor window to escape the fire while Beau valiantly tried to help get him and his other friend out. Beau fought through surgeries and grueling rehab for many months to get to where he is today and credits the experience for helping him to now live his life to the fullest. Having once been a college football player at UW Platteville, Beau will be completing his undergraduate education at Northeastern Illinois University in the spring of 2020 with a degree in the field of social work.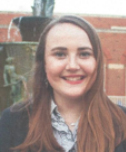 Marissa Finley, an avid golfer from Plainfield, had her senior year of high school golf ripped away from her in the summer of 2015. Giving her small cousins a ride on a golf cart, one of the children turned the wheel too quickly, causing the golf cart to flip and land on Marissa, causing extensive burns to her legs. Unable to walk for quite a while, Marissa was still there cheering on and helping her teammates through her senior year of school which, along with her regular appearances on the Dean's list for high GPA and her participation in student government, speaks to the kind of person she is. The 2019 Kelly Skiles Memorial Scholarship award winner, Marissa is entering her fourth and final year at the University of Illinois pursuing a degree in psychology with a minor in criminology.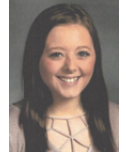 Colbie Carl, the 2019 Dan Yost Memorial Scholarship award winner, hails from Walnut, Illinois. Just a few years ago, Colbie suffered the consequences of dropping a pot of boiling water on her legs, leading to extensive 2nd degree burns on the fronts of her legs. She missed school and an event that would have helped her learn about the next step of her life, college. Nonetheless, she credits the experience recovering from her injuries in showing her just how strong she can be when called upon to be. A volleyball player and dancer who's been active in her community leading volleyball and dance camps, she has also made blankets for local firefighters and gift bags for people in hospitals. Entering her junior year at Illinois State University, Colbie is changing her major to Finance with a minor in Business Administration.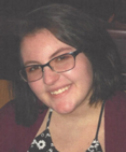 Melanie Lisinicchia is the 2019 recipient of the Jorge Mijares Memorial Scholarship and is a returning recipient from the state of Indiana. Melanie is an outstanding student, currently attending Indiana University pursuing a bachelorís degree in biology before she plans to continue towards a masterís degree in genetic counseling. As a six year-old, Melanie tripped and fell into her grandmotherís fire pit mere moments after the fire had burned down where she suffered extensive injuries. She could have used this and other health issues to bog her down but sheís done anything but. Melanie has a positive attitude and consistently gives back to her community by participating in numerous volunteer endeavors. This fall, she will be starting her second year at the prestigious Purdue University.